March Into Comedy
Ready to laugh? We look forward to a fantastic evening filled with live stand-up comedians and entertainment you will remember for years to come!
This year our March Into Comedy event hosted at the Bedford Elks Country Club will feature the incredible New Yorker and comedian Joe Pontillo who is guaranteed to have you LOL and ROTFL!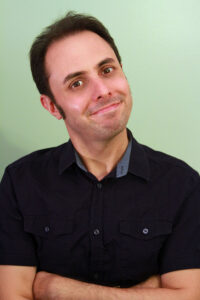 Joe Pontillo was born ages ago and has been doing comedy for even longer. He has appeared on AXS TV's 'Gotham Comedy Live', MTV's 'The Middle Of The Night Show', and currently has a special on Amazon titled 'Delete Your Account'. Joe has recently appeared on NY1 and Sirius XM's 'Tell Me Everything with John Fugelsang. If that's not enough, his jokes have been featured throughout the years in Newsday, the Washington Post, Timeout NY, and ESPN.com.
Take advantage of additional activities and prizes: cash bar, silent auction, basket raffle, 50/50 drawing, and rip tickets!
The proceeds benefit the United Way's 2022/2023 campaign, and all funds raised are kept locally to help Bedford County families. Your contribution means everything!